Skydive Toronto Inc.
Establishment at 3065 4th Line, Cookstown, Innisfil, ON L0L 1L0, Canada. Here you will find detailed information about Skydive Toronto Inc.: address, phone, fax, opening hours, customer reviews, photos, directions and more.
Opening hours
| | |
| --- | --- |
| Monday | 09:00am — 06:00pm |
| Tuesday | 09:00am — 06:00pm |
| Wednesday | 09:00am — 06:00pm |
| Thursday | 09:00am — 06:00pm |
| Friday | 09:00am — 06:00pm |
Rating
1 /5
Based on 1 reviews
Photos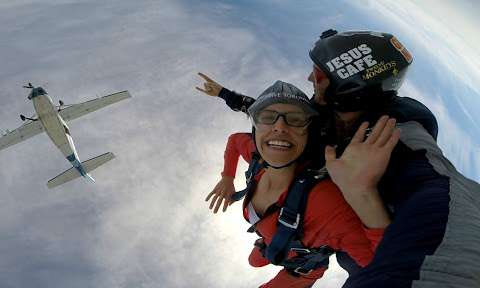 Reviews of Skydive Toronto Inc.
Deborah Tracy Added 2017-07-13

★ ☆ ☆ ☆ ☆

The day started off very disorganized. My husband had put deposits down on our jumps. Jennifer Chow behind the desk, could not find our deposits and it was decided that we would pay the extra money and if we could confirm the deposit they would refund us. Jennifer Chow even wrote this on the envelope and signed it. Our bill came through showing the deposits paid. My husband phoned and tried to get the extra deposit paid back and Jennifer is refusing to refund him. This place is very disorganized in the front desk area and it now makes me wonder how safe you are when you are jumping with them! We will not be back nor would we recommend this place to anyone.